Beginners Start Here: Intro Page
Welcome beginners to HarmonicaLessons.com! If you are new to this website and/or new to the harmonica, please take a few minutes to look over our "Beginners Start Here" series of webpages before moving on.

You can use the bolded blue links at the top of this or any webpage (referred to as "breadcrumb" links) to take you backwards to the "Beginners Start Here" main section or topic listing of your current subject.

SAMPLE VIDEO: Harmonica Lessons for Beginners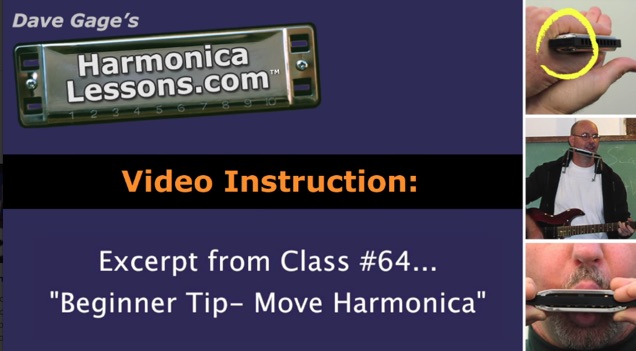 A simple playing tip to speed up your movement and add accuracy in single notes.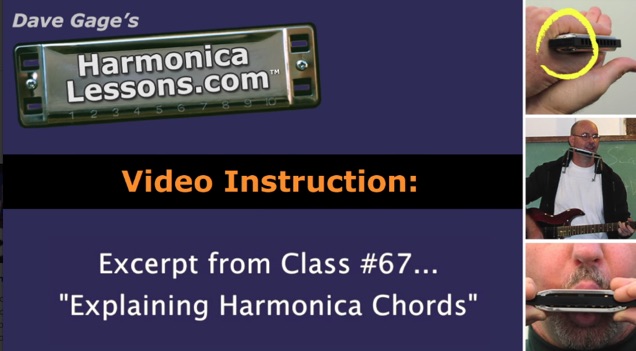 Dave gives a general overview of what you can obtain from both diatonic and chromatic harmonicas in regards to harmonica chords.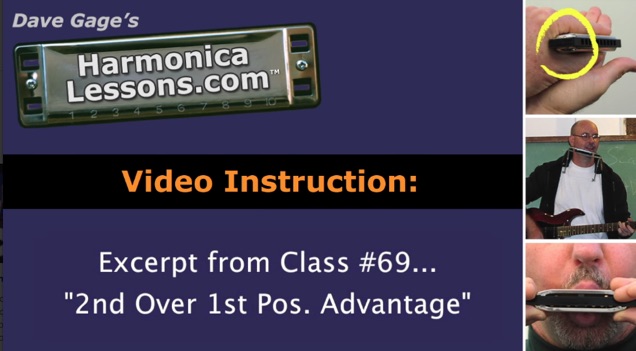 In this excerpt, Dave discusses some of the reasons for playing in either 1st Position or 2nd Position.
Over 45 Hours of Video Lessons
Attend up to 12 Live Classes per Month
Get Started Now for only
$14.99
Click Here to Sign-Up

Learn more about
Member Benefits
Monthly | Quarterly | Yearly
*Specials*

Do you have a playing question?- Virtually every question that has ever been asked by beginners is already answered in these "BEGINNERS START HERE" blue-linked sections above or in the black-linked "RELATED AREAS" sections (to the immediate right). Our Members Area comes complete with a Discussion Forum and Chat Room, where you are able to post your own questions for fellow members and staff. Dave Gage personally handles many of the posted questions in the Forums. Click here for Signup-related questions.



Dave Gage author of
Harmonica Lessons.com,
answers your Forum questions.



Harmonica is not as easy as it looks- Harmonica is not nearly as easy as most people would have you believe, but we've tried our best to make learning to play it as simple and straight forward as possible. You'll start with simple techniques and melodies; but stick with it and soon you will graduate to jamming blues, rock, country, bending notes, and sounding like the pros.


Follow the numbered blue links in order- Not all sections of this website have numbered section page links, but when you see them, as in the gray box above, follow the links in order. You will find that time spent reading through these pages in the proper sequence will get you to where you want to be that much quicker.



Follow the blue links at the top of the page.



The complete "Beginners Start Here" section- is available to full members at Harmonica Lessons.com. In addition to the beginning instruction with Lesson Plans and 'Beginners Shortcuts', you have access to in-depth technique instruction, over 100 Tabs & Song Lessons, Discussion Forums, Blues Improv, Advanced Techniques, Scales and Theory, and more. Click here to become a member or to receive more membership info.


Have fun!- Don't forget, that's why you picked up the harmonica in the first place. We hope you've just found yourself a new passion to last a lifetime.



Back to Top

You are now ready to move to the first page, Which Harmonica do I need?. Read through this page to be sure you have the correct type of harmonica before going any further. If you don't yet have a harmonica, you can also link to buy one from this page.
>